Posts for: September, 2015
By Jackson Dental Care
September 22, 2015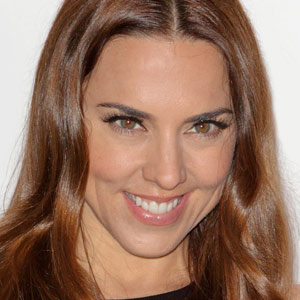 As a member of the best-selling pop group Spice Girls, Mel C (AKA Sporty Spice) enjoyed her share of musical superstardom. At the band's peak in the Nineties, the young singer's signature look featured baggy sweatpants, an assortment of tattoos, a nose stud and a gold-capped incisor, front and center in her mouth. Today, Melanie Chisholm is still singing — but now she's a mom, an amateur triathlete… and that gold tooth is just a memory. Not only that, her smile looks more evenly spaced and whiter than it did when she was referred to as the "tomboy" of the group.
What happened? In our view, it all boils down to changing tastes — plus a little bit of help from dental professionals. As the "wannabe" singer proves, there's no single standard when it comes to making your teeth look their best. Your own look is unique to you — and your smile can reflect that individuality.
For example, crowns (caps) are substantial coverings that may be placed on teeth when they are being restored. They are available in three types: gold, all-porcelain, or porcelain-fused-to-metal. The latter two are tooth-colored, while the gold is — well, shiny like gold bling. Which one is right for you? In many cases, it's your choice.
Likewise, dental veneers — wafer-thin shells that can correct cosmetic issues by covering the surface of your teeth — can be made in a variety of shades. Their hues may range from natural ivory to Hollywood white, and everything in between. What's the best color for you? Only you can say.
Some people opt for a "smile makeover" that uses small irregularities in the spacing and color of teeth to create a more "natural" look. Other folks want a perfectly even, brilliant white smile that dazzles the eye. Still others are looking to match or restore the smile they once had — perhaps even re-creating a signature gap between the teeth. As long as there are no other dental issues involved, the choice is yours.
So if you're unhappy with your smile — or if you feel it doesn't reflect the person you "wannabe" — why not talk to us about a smile makeover? Just call our office to schedule a consultation. You can learn more about this topic in the Dear Doctor magazine articles "Beautiful Smiles by Design" and "The Impact of a Smile Makeover."
By Jackson Dental Care
September 07, 2015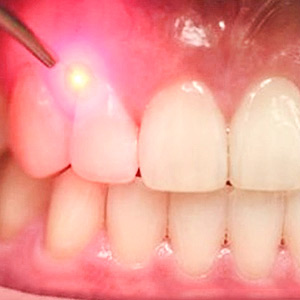 Although techniques for treating periodontal (gum) disease can vary, they all boil down to one objective: remove the bacterial plaque and calculus (hardened plaque deposits) that cause the infection. The initial treatment usually involves two techniques known as scaling and root planing.
Scaling uses hand instruments, ultrasonic equipment or a combination of both to manually remove plaque and calculus from the tooth and root surfaces. Root planing takes it a step further by minutely "shaving" infected material from the root surfaces. While more invasive techniques (including surgery) may be needed, scaling and root planing are the first line of treatment for any recent diagnosis of gum disease.
In recent years, an adaptation to these treatments has emerged using the Nd: YAG laser. The laser uses a particular crystal that's adaptable for many different types of surgery. In the case of gum disease, it's been found as effective as traditional methods for removing the infected linings of periodontal pockets. Voids created by detaching gum tissues as bone loss occurs, enlarge the small natural gap between the teeth and gums, which fill with pus and other infected matter. Removing the diseased lining from these pockets reduces bacteria below the gum line and speeds healing.
Periodontal laser therapy may have one advantage over traditional treatments: less tissue damage and swelling, and hence reduced post-treatment discomfort. While some research seems to confirm this, more controlled studies are needed to render a verdict on this claim.
Regardless of whether you undergo traditional scaling and root planing or a laser alternative, the aim is the same — to bring the disease under control by removing plaque and calculus and reestablishing good daily oral hygiene practices. Stopping gum disease as soon as possible will help ensure you'll have healthy teeth and gums for a long time.
If you would like more information on treatments for periodontal (gum) disease, please contact us or schedule an appointment for a consultation. You can also learn more about this topic by reading the Dear Doctor magazine article "Lasers versus Traditional Cleanings for Treating Gum Disease."